Overview
Asialink Consulting Co., Ltd.
Address
:
Ritz Toranomon Building 7F/B, 2-15-17 Nishi Shinbashi,
Minato-ku, Tokyo 105-0003, Japan.
Phone
:
03-6205-8477
Fax
:
03-6205-8478
Email
:
tagashira@asialink.co.jp
Managing Director
:
Nobuhiro Tagashira
License Number
:
13-04-YU-0504
Access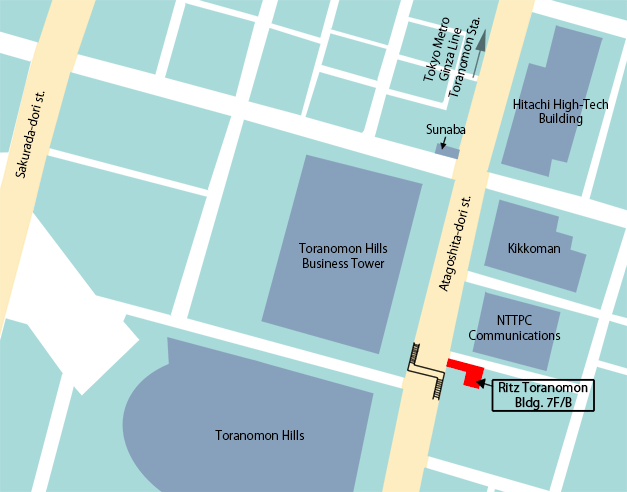 2 minutes walk from Kamiyachi station no.2 exit

About Us
Asialink's Strong Points
Asialink Consulting is a Search Firm specializing solely in the international finance industry.
Specifically Asialink focuses on foreign financial firms such as banks, securities companies, investment banks, asset management companies, life insurance companies and rating companies. Our clients are not only top American companies but also first class companies that are based in Europe (England, France, Germany, Switzerland, Italy and Sweden). Furthermore, Canadian and Australian companies and first class Japanese financial companies are also among our clients.

A Message for Finance Professionals
As a result of Big Bang there is a strong movement towards an internationally boarderless financial market in Japan. First class foreign financial companies are constantly on the lookout for exceptional people. Talented, capable people are generously rewarded with good positions and salary. Asialink is looking to place capable persons who believe in their own ability and are willing to work hard. We are searching for those who are genuinely skilled and display great potential. For this reason, on your first meeting with us your resume is not required. Our consultants are happy to meet with you without your resume in hand. After a sixty minute discussion our consultants will give you precise advice and arrange interviews with companies in which you can come to your full potential.

To Contact Asialink
Please telephone, fax, email or call the Managing Director's mobile phone (090-8936-2900) to make an appointment. When necessary, meetings can be scheduled for Saturdays or Sundays. The responsible consultant may also visit the United State or Europe to meet with candidates.