Overview
Asialink Consulting Co., Ltd.
Address
:
Ritz Toranomon Building 7F/B, 2-15-17 Nishi Shinbashi,
Minato-ku, Tokyo 105-0003, Japan.
Phone
:
03-6205-8477
Fax
:
03-6205-8478
Email
:
tagashira@asialink.co.jp
Managing Director
:
Nobuhiro Tagashira
License Number
:
13-YU-040504
Access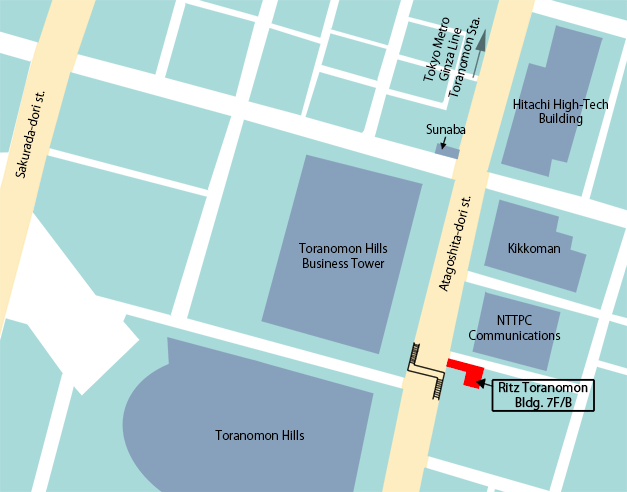 5 minutes walk from Toranomon station no.1 exit
View on Google Maps (opens with a new window)

About Us
Asialink's Strong Points
Asialink Consulting is a Search Firm strong in the international finance industry.
Our clients are both foreign and domestic financial companies.
Specifically Asialink Consulting focuses on banks, securities companies, investment banks, asset management companies, private equity funds and venture capitals. As for private equity funds, we offer positions of CEOs and general managers in the companies acquired by the funds as well as fund managers.

A Message for Finance Professionals
As a result of invigoration and structural changes of Japanese economy, there is a demand for senior, experienced people in their 50s and 60s. We can also offer positions in M&A and private equity funds for junior people from non-financial industries, as long as the candidates have academic skills and are well motivated.
On your first meeting with us your resume is not required. Our consultants are happy to meet with you without your resume in hand. After a sixty minute discussion our consultants with more than 30 years experience will give you precise advice and arrange interviews with companies in which you can come to your full potential.

To Contact Asialink
Please telephone, email or call the Managing Director's mobile phone (090-8936-2900) to make an appointment. When necessary, meetings can be scheduled for Saturdays or Sundays. The responsible consultant may also visit the regions to meet with candidates.


Page Top